How to Set Up Auto-Replies with Virtual Phone Service
You are not always able to answer phone calls that come in to your smartphone. To keep in touch with people who try to reach you, it's important to set up auto-replies for your smart device. By means of auto-replies, you can let your friends, colleagues, and clients know that you are not available at a particular moment, but you will be able to get back to them as soon as possible. 
Most of the virtual phone services also include auto-reply as one of the primary features for their clients. It's easy to set up auto-reply while staying connected to the VIP wireless services using Keepgo prepaid plans. By means of auto-replies, you can let the people contacting you know that you received their call, message, voicemail, etc. and will get back to them when you can. Using auto-replies, you can provide other people who try to reach you with peace of mind and let them know that you cannot pick up your phone because you are busy or unavailable. 
What are automatic reply text messages? 
Auto-replies will come in handy to literally everyone looking for ways to decrease confusion with autoresponders. Still, there are groups of people who will appreciate the functionality more than others. This includes: 
Business owners
Event planners
Vacationing couples and families
Busy professionals
Individuals with an unpredictable work schedule
There are two types of automatic reply text messages: 
A standard automatic response sent from your phone to any text received;
An automatic response that triggers if the exact phrase is used in the text message that you receive. 
There are always two sides to a coin. Hence, there are pros and cons of managing auto-replies.  
When it comes to using standard responses, you'll be able to communicate with everyone who's interested in contacting you. However, when someone tries repeatedly to get in touch with you, your phone will send automated text messages for each call they make or text messages they send. 
Sending so many texts can be expensive, especially if you have limited messaging. Even if you use unlimited text messaging, it may be annoying for the person on the other side to get an auto-response every time they try to get in touch with you. If international friends call or text you, your auto-responses could add steep charges to your phone bill. 
However, if you use a virtual phone service and cheap prepaid data-only plans, then you do not need to worry about your auto-replies racking up phone charges. 
An automated response can be an invaluable and frustrating tool at the same time. When a specific prompt is typed correctly, your friends/customers/colleagues will obtain important information through auto-responders without interrupting your day. When the prompt is typed incorrectly, your auto-response won't trigger and you will need to answer every question manually. 
Top reasons why you need auto-replies
Many smartphones do not have a built-in auto-reply feature. However, there are workarounds to managing auto-replies, but they may take some time to set up. One of the best ways to set up auto-replies is to use a virtual phone service that includes the auto-reply feature. 
The functionality lets you improve customer service delivered by your business. If you get calls on weekends or during off-hours, then auto-replies will come in handy when you want to manage customer expectations. By doing this, you let your clients know why you didn't take their calls and that you will get back to them as soon as you can. 
Auto-replies can also help you increase your company's revenue. When you are busy with a customer and you are not able to pick up another phone call, auto-replies let you set up quick responses for those users whom you cannot assist at the particular moment. Such short text messages can help businesses establish better communication with potential customers and partners, which will help you increase revenue for your business. 
You also get a chance to triage communications. This is especially helpful to those folks who spend a lot of time on the phone. This can deal with both personal and business calls. With the missed call auto-reply, you can get the content of the call, and thus triage is respectively. Less time guessing means you will have more time for important conversations.
Setting up auto-replies with virtual phone service 
Are you ready to get started with automatic reply messages on your phone? Whether you need auto-responses for personal or business use, there are several basic steps that you need to take to start sending automatic replies when you are busy or not available.
In this guide, we are going to discuss auto-replies management with virtual phone services. Still, the following instructions can be also applied to working with an automatic reply text message application of your own choice. 
1. Download an app
Depending on which way you choose, you can download the needed application at AppStore or Google Play. There are plenty of virtual phone services that provide you with a real USA, Canadian, or European phone number that you can use for local or international texts and calls. 
One of the best things about such applications is that they already include auto-replies along with other handy features like call forwarding, conference calling, group chatting, etc. Moreover, virtual phone services provide you with a phone number without the need to buy a SIM card. You can enjoy free texting and calling when using speedy connectivity services on the largest cellular providers in the USA and 100+ using Keepgo lines or connecting to your portable WiFi. 
2. Register for the app
In order to start using a virtual phone number, you need to complete registration. Different applications will ask for different kinds of data. Signup for an app guarantees that you will be able to use a virtual phone number from any device.
With virtual phone service, there is no limit on the number of virtual phone numbers that you can sign up for. Because virtual phone number applications support international calling, you can easily assist foreign clients and communicate with friends from overseas, as well as send then auto-replies when you miss their calls for some reason. 
3. Compose auto-responses
There are many things that you can do in the settings menu of virtual phone service apps. One of them is composing auto-response text messages that will be sent to contacts trying to reach you. 
It can be tough to know exactly how to take the first step. If you are ready to craft an auto-reply message, then the following examples of auto-responses should come in handy to you.
Missed calls auto-reply
"Hey, I can't take your call right now, but I'll get back to you as soon as I'm available."
"Hey, we can't take your call right now, but can I answer your questions over text?"
After business hours incoming message auto-reply
"Hello. Thanks for your call. Our business is currently closed and we re-open tomorrow at 8 am EST."
"Thank you for calling [Company]. We aren't available right now, but will get back to you once we open tomorrow morning." 
After business hours missed calls auto-reply
"Hey! Sorry, we missed your call. We're currently closed, but we will get back to you by tomorrow morning."
"Hello. Our office is currently closed. We are open from 8 am to 6 pm Monday – Friday."
"Hello, we aren't available right now but will get back to you once our office re-opens tomorrow morning."
4. Turn on auto-reply
As soon as you finish adjusting the text of your auto-reply, turn it on to start messaging people who want to reach you when you're busy or simply not available for some reason. 
How to set up auto-replies with virtual phone number apps
As mentioned earlier in this post, auto-replies are included as the default feature of the majority of virtual phone services. Let's choose some of the most popular second phone number applications and see how the respective functionality can be configured. 
Sideline app
Sideline app provides you with a second phone number that you can use for business and personal use. Alongside many handy features for free texting and calling, the application lets you set up auto-replies for calls. 
To set up Auto-Reply for calls:
Go to your Sideline Settings
Tap on the Auto-Reply to Calls 
Toggle the setting so that it's green to start adding a Custom Reply
Then type the message and add your business logo
Once you're all done, you can set whichever one you like
To help you keep track of which Auto-Reply message is enabled, it will be displayed right in your Sideline settings
Hushed app
By means of the Hushed app, you can set up auto-replies for your second phone number. The application lets you create 2 types of auto-reply messages:
'General Reply' for whenever you receive a text message - e.g. "Sorry, I'm busy at the moment"
'Specific Reply' for specific text strings - e.g. If you're hosting an Airbnb and your guests text "Wifi" to your Hushed number, respond back with your WiFi password.
Here's how to set up Hushed Auto-Reply Messages:
Select a phone number in the 'Hushed Phone' menu that you'd like to send an Auto Reply Message from
Select the 'Settings' icon at the bottom right of the navigation bar
Select 'Auto Reply Message'  
Configure your Auto Reply Messages with the following options:
General Auto Reply
Toggle ON/OFF 'General Auto Reply'
Enter your auto response message into the empty field that you'd like to use as an auto response to ALL text messages that your number receives. Once you enter the auto reply details for the trigger and response it will automatically save.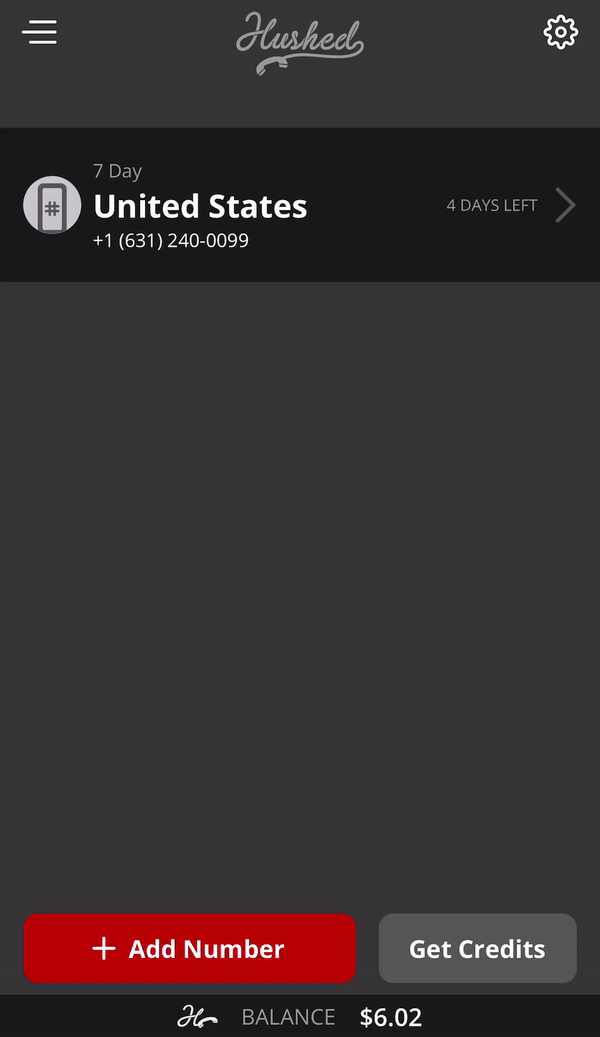 Specific Auto Reply
Specific Auto Reply allows you to set an auto response to a SPECIFIC text string that your number receives (e.g. if you receive a text saying "Wifi", you can auto respond with the message "the Wifi password is XXXXX") 
Select the '+' icon beside the "Specific Auto-Reply" on the screen. Enter the text string that you'd like to set an auto response for in the first empty field 'If (ENTER TEXT STRING HERE) then reply with...'
NOTE: The text string entered must match the exact message you expect to receive on your number (non-case sensitive)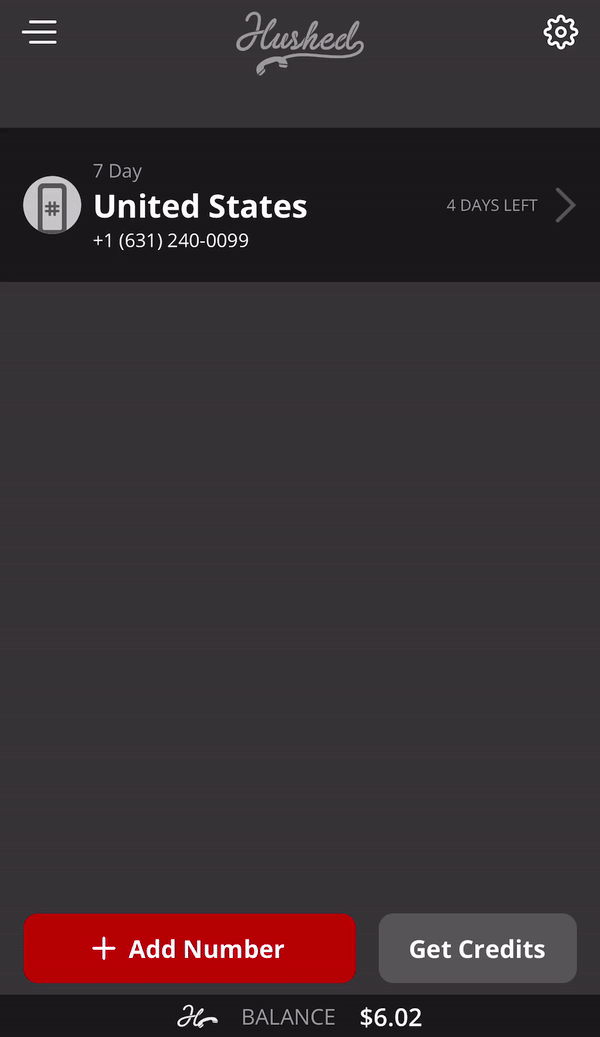 Final thoughts
Automatic replies can inform everyone who tries to reach you that their texts and calls are not being ignored. This is great functionality for those whose life is busy or need to connect with customers 24/7. Even though some smartphones do not include this feature like the one that is built-in, there are plenty of ways to set up auto-replies on your phone. One of them is using a virtual phone number app. Simply switch on the auto-responder and every missed call will have an answer. 
Read Next